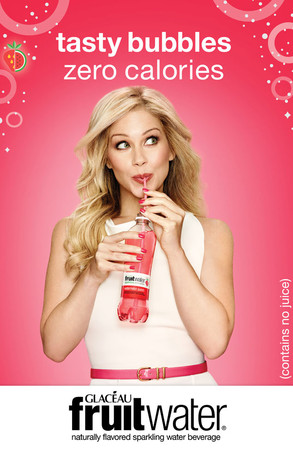 Christina Applegate's show Up All Night may have been canceled, but the blonde beauty has a new starring role.
The 41-year-old is the face of Fruitwater, the flavored sparkling water from Coca-Cola and Glacéau. In addition to appearing in radio ads for the fizzy product, Applegate posed for its print campaign—and we have a sneak peek at the results.
Clad in a figure-hugging white dress cinched with an eye-popping pink skinny belt, the actress playfully takes a sip from the zero-calorie beverage.
We're guessing she appreciates the easy-on-the-figure drink, since she admits her workout routine has suffered a bit since she had daughter Sadie back in 2011.