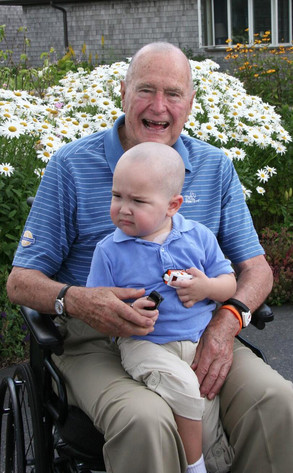 Twitter
In other—and equally heartwarming—George news...
Former President George H.W. Bush has shaved his head to show support for a 2-year-old who is battling leukemia, the son of a member of his Secret Service detail.
Members of the Bush Protective Detail started ditching their hair last week in honor of little Patrick, whose family has been making its seasonal home in Kennebunkport, Maine, for several years while dad Jon has been part of the team guarding the 41st president of the United States.