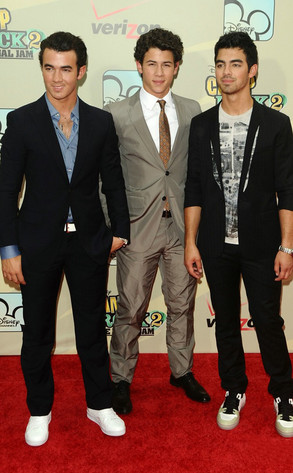 DISNEY CHANNEL/JEFF NEIRA
The Jonas Brothers were the latest guests to stop by the Watch What Happens Live clubhouse this week, and all eyes were on Joe's revealing game of Plead the Fifth.
In the opening question to the always-entertaining segment, Andy Cohen asked the singer to rank Miley Cyrus, Selena Gomez and Demi Lovato from favorite to least favorite.
Joe, reluctantly, answered honestly about which former Disney stars rated well with him and explained his reasoning for each one.
So who did he pick as his favorite? Why, Demi Lovato, of course! (But you probably could've guessed that one yourself, right?)
"Me and her are very cool now," he said.