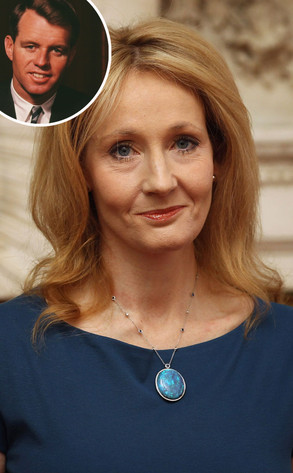 Dan Kitwood/Bachrach/Getty Images
J.K. Rowling is a big fan of RFK. Who would've thought?
After the Harry Potter author was outed last week as having written a new book, The Cuckoo's Calling, under the pen name Robert Galbraith, Rowling is now revealing her inspiration for the pseudonym.
In a FAQ page on the Robert Galbraith website, the famed scribe confessed that she took the nom de plume as a tribute to her favorite '60s American political leader, Senator Robert Kennedy.
"I chose Robert because it is one of my favorite men's names, because Robert F. Kennedy is my hero and because, mercifully, I hadn't used it for any of the characters in the Potter series or The Casual Vacancy," she wrote.