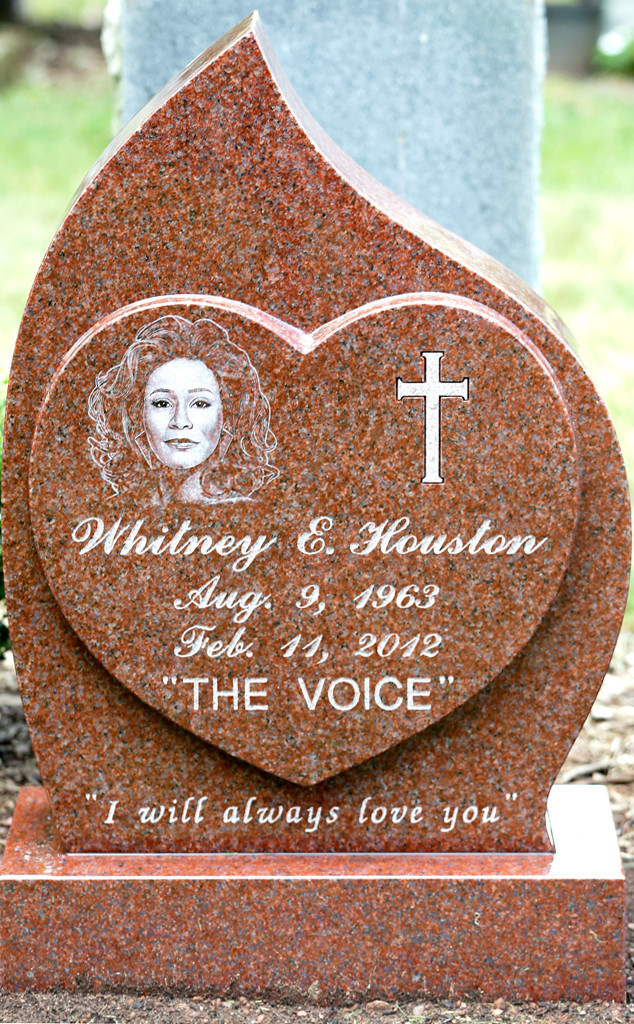 AP Photo/Julio Cortez
Whitney Houston's headstone has been placed on the late singer's grave.
The teardrop-shaped monument features a heart-shaped engraving with an inscription of the star's portrait, along with her name, birth date, death date and the text "The Voice."
Underneath is another inscription, a line that resonates with many fans, both for the Dolly Parton track she made famous and the emotional attachment admirers had with Houston—"I Will Always Love You."