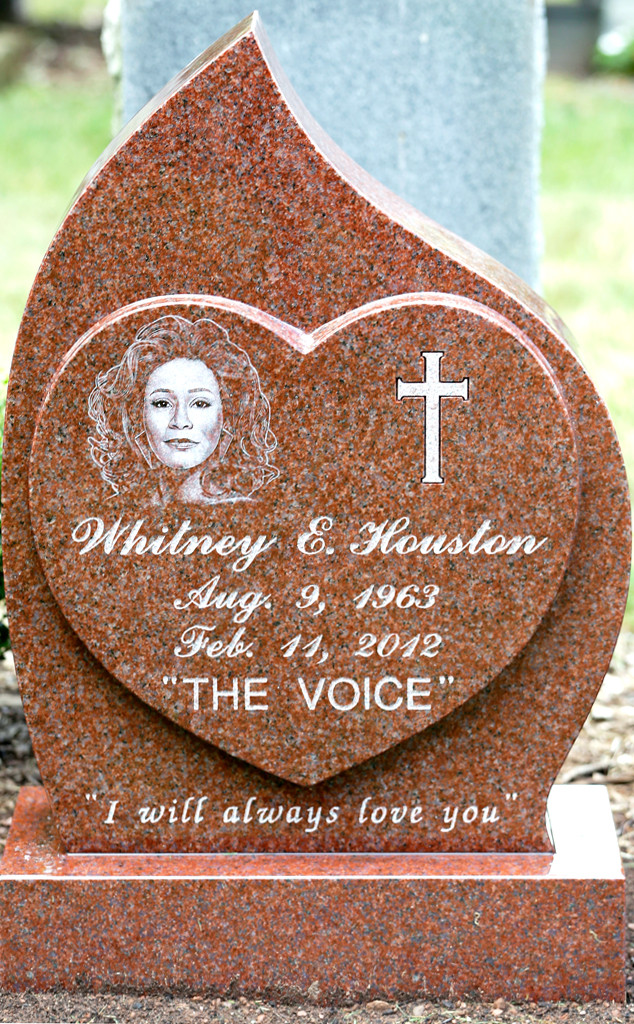 AP Photo/Julio Cortez
Whitney Houston's headstone has been placed on the late singer's grave.
The teardrop-shaped monument features a heart-shaped engraving with an inscription of the star's portrait, along with her name, birth date, death date and the text "The Voice."
Underneath is another inscription, a line that resonates with many fans, both for the Dolly Parton track she made famous and the emotional attachment admirers had with Houston—"I Will Always Love You."
Houston was buried next to her father in Westfield, N.J., about 20 miles west of New York.
Police in Beverly Hills, Calif., said the singer was pronounced dead at the Beverly Hilton hotel at 3:55 p.m. PT on Feb. 11, 2012. An autopsy found she had drowned accidentally, with heart disease and cocaine use contributing to her death.
Houston's survivors include Bobbi Kristina Brown, her 20-year-old daughter with Brown, an oft-troubled figure himself, whom she divorced in 2007.