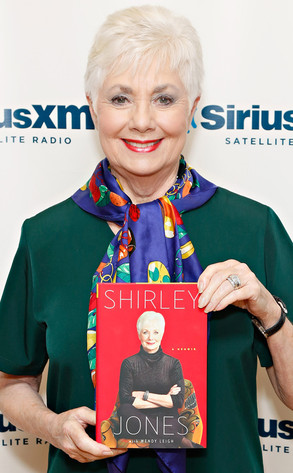 Cindy Ord/Getty Images
Why Mrs. Partridge, you don't say!
Shirley Jones' self-titled memoir arrived today in a hot blaze of glory, with the 79-year-old actress' descriptions of her late ex-husband Jack Cassidy's manhood and a youthful threesome among the revelations singled out as must-read anecdotes.
According to reports, the actress also writes that having orgasms has always been easy for her, thanks to her "highly sexed" nature, and that Cassidy had multiple affairs during their 19-year marriage, including one with songwriter Cole Porter.