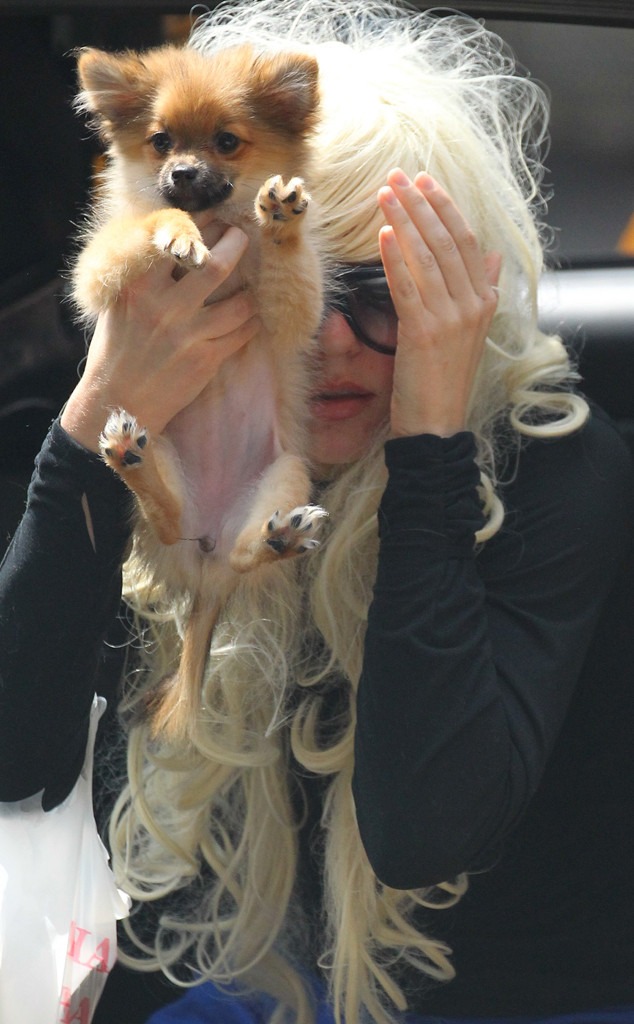 Splash News
Sounds like it got pretty ugly for Amanda Bynes last night.
"I see this girl with her pant leg on fire and a gas can trailing fire through the driveway," Andrew Liverpool, an eyewitness to the 27-year-old starlet's antics that resulted in her being placed on an involuntary psychiatric hold for 72 hours, told E! News Tuesday.
Liverpool said that he was returning from work at around 8:45 p.m. when he came across Bynes.
"It looked like her. It sounded like her. She had a wig on," he said when asked if he immediately recognized Bynes as the girl who appeared to be playing with fire in the driveway of a home not far from where her family lives in Thousand Oaks, Calif.
(Welcome back to L.A., Amanda.)
There were no injuries reported and Bynes was detained but not ultimately arrested, though she did meet the criteria for a 5150 hold, according to a spokesperson for the Ventura County Sheriff's Office. A 5150 usually indicates that the person has been deemed a possible threat to him or herself or others.
"I quickly pull over to go help her and when I got over here," Liverpool said, indicating the spot on the driveway where he encountered Bynes, "she put the fire out on her leg and was rushing over to her dog."
"I kicked the gas can over and moved it to the middle of the driveway so nothing else would catch on fire. And I said, 'Are you OK?' She was kind of frantic and discombobulated, and many people rushed over to try to assess the situation and when I looked back up, she was gone."
Liverpool said that another bystander called 911 and he took off down the street to look for Bynes. When he saw her, she was on her phone and about to get into a cab.
Watch:
Witness Details Amanda Bynes Starting Fire
"I told the driver, 'Don't let her in. There's a fire,'" Liverpool said. "I tried stopping her and she was like, 'Please don't touch me, don't move.'" Then, "she got in and [the driver] just took off. Squad cars chased after her and I don't know what happened next."
Contrary to reports that she was running around without pants on, however, Liverpool recalled that Bynes was wearing "baggy sweatpants and a baggy sweatshirt," and when she left the scene she was still wearing her "charred pants."
The Ventura County Fire Department confirmed to E! that a call went out about a "miscellaneous fire" at around 8:30 p.m. and it was put out by local residents.
It's unclear why Bynes, who has been living in New York for several months, was all of a sudden back in L.A., though she did have a court hearing pertaining to her alleged DUI scheduled for July 18 that ended up being continued to Aug. 22.
As for last night, "she was laying down right here trying to roll or do something to take off the fire from her pants," Liverpool said. "Her pants were on fire."