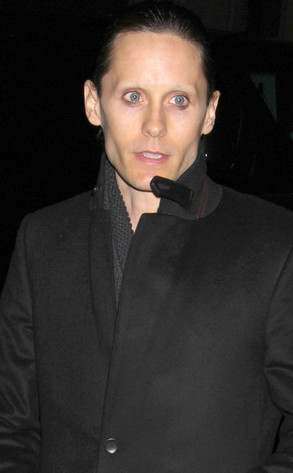 FameFlynet Pictures
One of Jared Leto's most memorable big-screen roles was playing a heroin addict in Darren Aronofsky's Requiem for a Dream.
But if you ask the 41-year-old actor and 30 Seconds to Mars frontman, he could easily have ended up on the wrong side of the tracks and in the drug underworld for real.
Writing a "Letter to My Younger Self" for the UK publication, The Big Issue, Leto talks about how his "turbulent" teenage years were marked by copious amounts of drug-taking and law-breaking.
He also reveals that his penchant for bucking authority caused him a "lot of pain and uncertainty" that easily could have to led an alternate and more hazardous career.