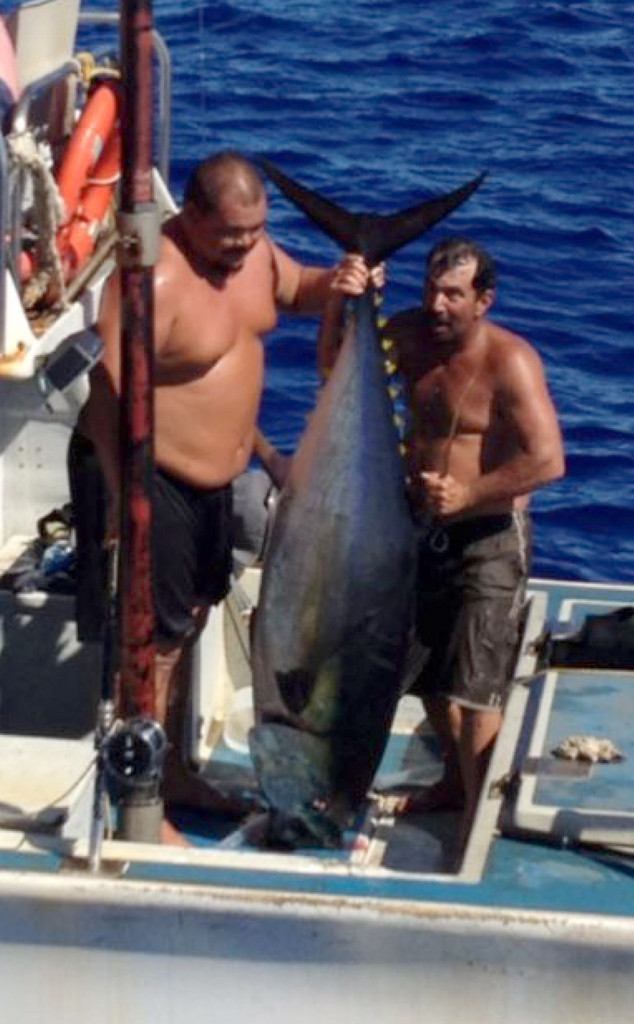 USCG
There seem to be two storylines that keep happening over and over again this summer: Fast food employees being absolutely disgusting (see mostly recently: Subway employee who apparently put his penis on sandwiches) and the monsters of the ocean fighting back.
Today, our summer series continues: Stay Out of the Water, Part 3: Tunapocalypse!
Anthony Wichman, 54, of Koloa, Hawaii was out fishing when he hooked a 230-pound Ahi tuna (yes, you read that correctly: Two hundred and thirty pounds). "The second gaffe went straight into the fish's eye and that caused the fish to take a final dive," his daughter Anuhea explained to KHON2.
She continued, "And he dove straight down, and the line wrapped around my dad's ankle and pulled him overboard." The fish also capsized his 14-foot boot and nearly drowned Wichman.