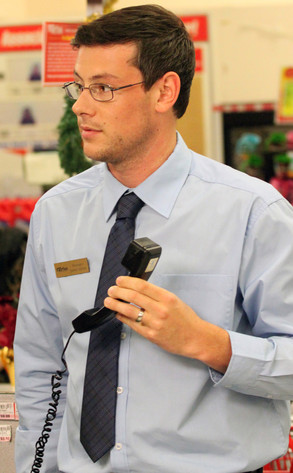 Myriad Pictures, Andrew Tench
Cory Monteith may be gone, but one of his final performances is headed for the big screen.
Ten days after his tragic death in his native Vancouver, the penultimate film the 31-year-old Glee star acted in, All the Wrong Reasons, will be making its world premiere at the Toronto Film Festival in September.
Per the The Hollywood Reporter, the Canadian flick a was shot in Halifax, Nova Scotia, in the summer of 2012 and follows four people whose paths cross in unexpected ways in a department store.
Monteith plays a store manager names James Asher whose wife is suffering from PTSD, alongside Kevin Zegers as a firefighter, Emily Hampshire as a store clerk and Karine Vanasse as James' wife.