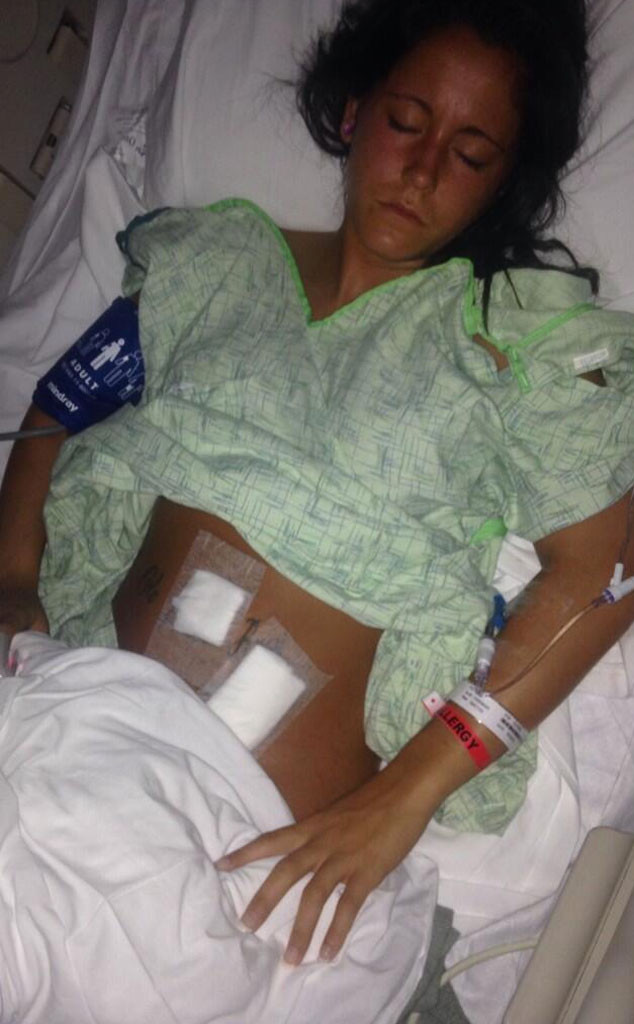 Instagram
UPDATE: Jenelle Evans' attorney, Dustin R.T. Sullivan, tells E! News that she was released this morning and is "doing good and optimistic."
He added that despite the emergency surgery, Evans is set to appear in court on Thursday for a trial in two separate misdemeanor cases.
"She is in a good place right now," he added.
________
Evans had an appendectomy Monday.
But when her boyfriend Nathan Griffith tweeted a picture of the Teen Mom 2 star with bandages and IVs in a hospital bed, some social media users claimed that she was being treated for a heroin overdose.
From Jenelle's Twitter handle, Nathan explained that "a lot of people were blowing up her phone" which is why he posted the troubling photo in the first place. He quickly found, however, that not everyone was willing to accept that she'd had emergency surgery to remove her appendix.