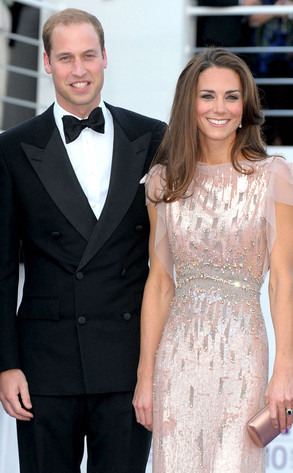 Rex USA
Prince William's uncle Charles Spencer, brother of the late Princess Diana, is sounding off on yesterday's royal baby birth.
Spencer, who was visiting Windsor's Eton College when Kate Middleton gave birth, calls the arrival of his nephew, "such lovely news," according to People.
"The teacher rushed into my bedroom to tell me the good news, a bottle of champagne in his hands," Spencer, 49, tells the magazine. "Now, 31 years [since William's birth], my wife and I are with all nine of our children, and we're celebrating this family addition with just as much happiness."