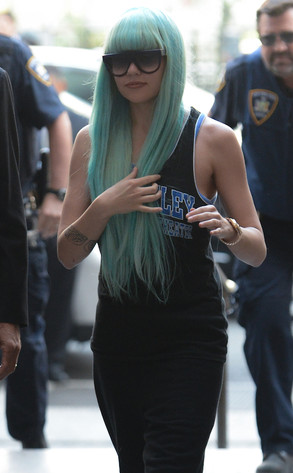 Ray Tamarra/Getty Images
Amanda Bynes has run into another legal woe.
The former Nickelodeon star was detained by police Monday evening and taken into custody for a mental health evaluation, a Ventura County Sheriff's spokesperson confirmed to E! News.
Deputies investigating the incident "determined that she met the criteria of a 5150" and will now be held involuntarily for up to 72 hours.
Police tell E! News that no crime was committed, however, and Bynes can be released at any point if deemed appropriate by the mental health facility.
They also confirmed that they are not investigating the case any further.
The She's the Man star was "involved in a disturbance in a residential neighborhood last night" near her family home in Thousand Oaks, Calif.