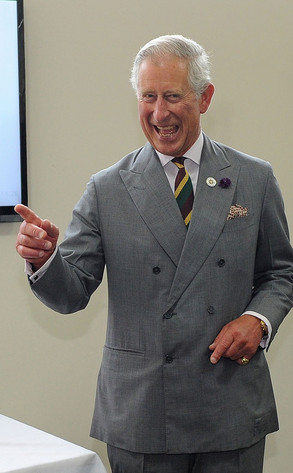 ANDREW YATES/AFP/Getty Images
Prince Charles is clearly eager to settle into his new role as grandfather.
Prince William's father spoke with reporters and well-wishers Tuesday during an official visit to Bugthorpe in East Yorkshire, a day after Kate Middleton gave birth to a son, the third in line to the British throne.
Per local media reports, the Prince of Wales said he was "thrilled and very excited" with the arrival of his first grandchild.
But he was less forthcoming, if still characteristically charming, when it came to opening up about the baby's name.