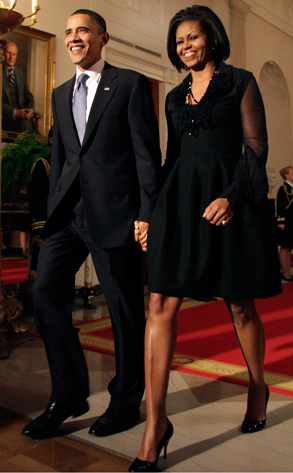 YURI GRIPAS/AFP/Getty Images
A number of Hollywood celebs have taken to Twitter to congratulate Prince William and Kate Middleton on the birth of their baby boy, and now the new parents have also received well wishes straight from the White House.
President Barack Obama and first lady Michelle released a congratulatory statement to the Prince of Cambridge's mum and pop.
"Michelle and I are so pleased to congratulate The Duke and Duchess of Cambridge on the joyous occasion of the birth of their first child," it read.