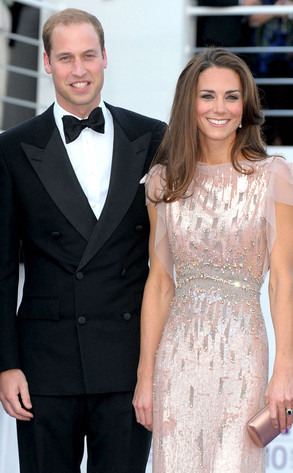 Rex USA
With news that Kate Middleton has finally given birth to a bouncing baby boy, the line of succession has obviously changed.
The new prince, who will also be referred to as His Royal Highness, is now third in line to the throne behind his grandfather, Prince Charles, and his dad, Prince William.
In other words, his uncle, Prince Harry, now gets bumped down to fourth place.
As for who rounds out the top 10, well, that would be Princess Beatrice, Princess Eugenie, Prince Edward, Viscount Severn and the Lady Louise Windsor.