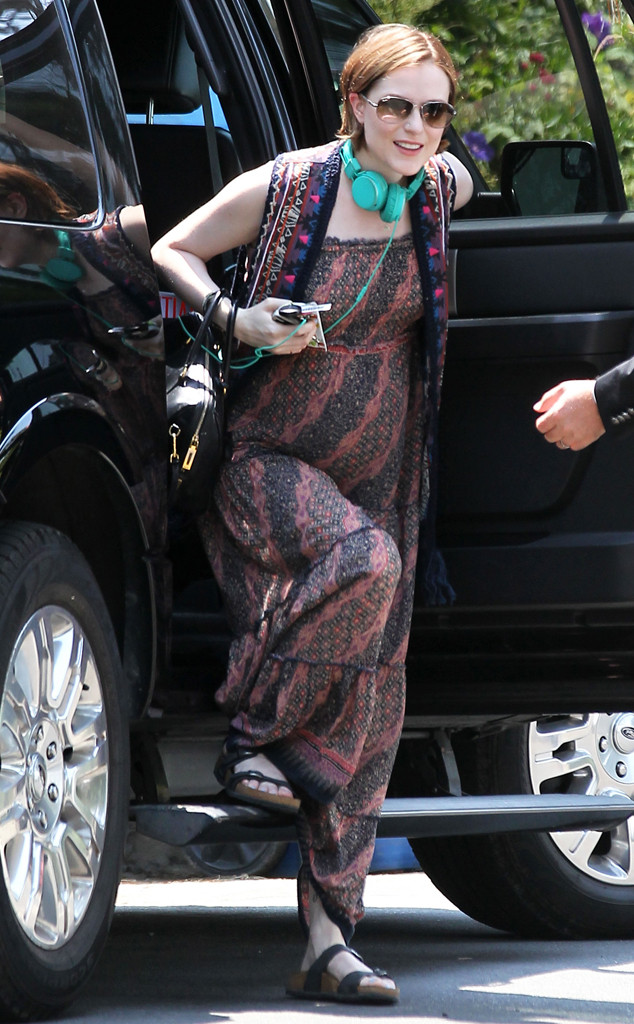 Goodwin/Pablo/FAMEFLYNET PICTURES
Evan Rachel Wood is looking forward to the arrival of her and Jamie Bell's baby, but there's one part of motherhood she isn't excited about: Having to shield her son or daughter from those pesky paparazzi.
The 25-year-old actress took to Twitter Sunday to share her thoughts on the matter, writing, "I believe kids should be protected and not public domain. When my baby comes I would greatly appreciate no support of any pap photos."
"It starts with you," she continued. "Big thanks to anyone who understands and shows their support. Lots of love… We know it wont eliminate the problem and it comes with the territory and all of that good stuff. But even a little goes a long way."