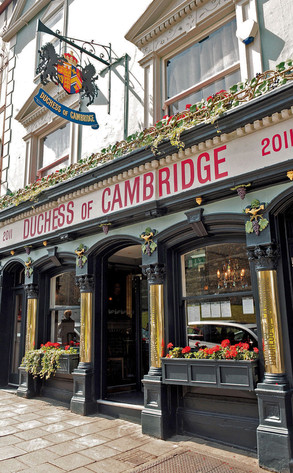 Solent News/Rex/Rex USA
Bottoms up!
Now that Kate Middleton has been admitted to St. Mary's Hospital in London after going into labor, the world is eagerly awaiting the royal baby's arrival.
And when that momentous occasion does occur, what better way to celebrate than by raising a glass of a new specially brewed ale called Heir Raiser?
That's just what patrons will be treated to at a pub named after the Duchess of Cambridge in Windsor, Berkshire, the Evening Telegraph reports.