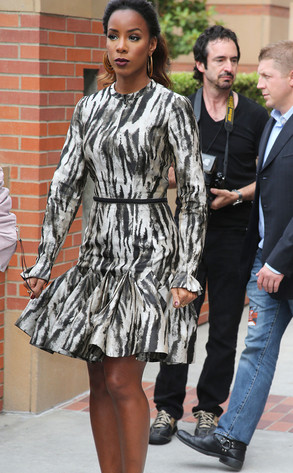 Frederick M. Brown/Getty Images
Send out an SOS!
Kelly Rowland encountered a scary boat ride on Friday when the private craft she rented with a few friends broke down off the shores of Provincetown, Mass.
The group originally set sail for a day of whale watching, when their vessel became "disoriented in the five-to-six-foot waves and fog that had rolled in," an employee at TowboatUS Provincetown confirmed to E! News.
"The US Coast Guard was able to triangulate their position" after learning that the group needed help, the employee added.
While they were being escorted by the Coast Guard back to Provincetown, Rowland's boat broke down. The party then had to be towed the remaining four miles to shore.