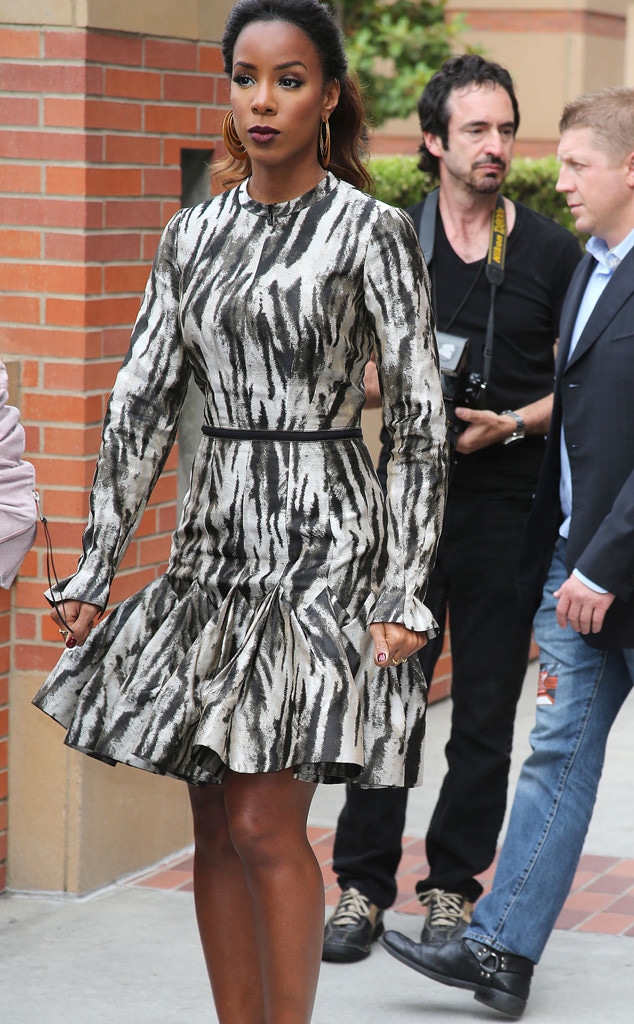 Frederick M. Brown/Getty Images
Send out an SOS! 
Kelly Rowland encountered a scary boat ride on Friday when the private craft she rented with a few friends broke down off the shores of Provincetown, Mass.
The group originally set sail for a day of whale watching, when their vessel became "disoriented in the five-to-six-foot waves and fog that had rolled in," an employee at TowboatUS Provincetown confirmed to E! News.
"The US Coast Guard was able to triangulate their position" after learning that the group needed help, the employee added.
While they were being escorted by the Coast Guard back to Provincetown, Rowland's boat broke down. The party then had to be towed the remaining four miles to shore.
The former Destiny's Child singer, her friends and the crew arrived on land at around 10 p.m., after being at sea for 12 hours. 
In the end, the entire group was said to be "tired and thankful," the employee added.
"They just wanted to get off the boat."
But the scary incident didn't seem to put a damper on the 32-year-old's time in the New England town. 
She posted cute photos of her trip on her Instagram account and shared with fans how much she adores spending her downtime there.
Rowland took one pic of The Little Red, a local store, that had a sign out front saying, "Best store ever! Love & Happiness."
She captioned the photograph, "Loving P-Town!!!!!! The happiest place on Earth!"
The X-Factor judge also posted an image of herself posing with the head chef at Victor's restaurant.
"Me and my girl Christina Spencer, the Chef at Victor's in P-Town!!! This food is absolutely amazing! #passionforfood" she wrote.
What a positive outcome to a harrowing ordeal!