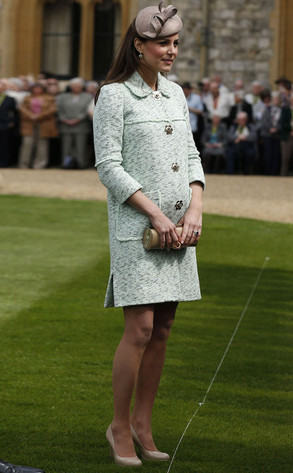 Press Association via AP Images
Keep calm and stay cool!
Kate Middleton has reportedly been ordered by her doctors to stay indoors and avoid the sun during London's current heatwave.
With temperatures hitting almost 90 degrees, it's imperative that the nine-month pregnant Duchess avoid overheating.
"They are taking very careful steps to make sure Kate and the baby are OK in the heatwave," an insider told the Daily Star.
"She is suffering in the heat and finds it exhausting. They don't want anything affecting her or the unborn heir."