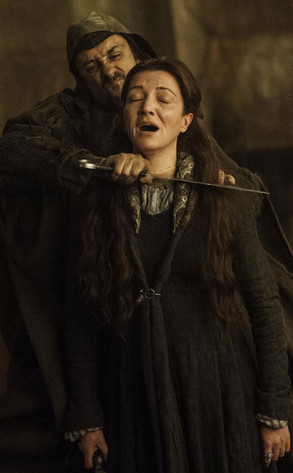 Helen Sloan/HBO
They may be gone, but they are never forgotten!
Game of Thrones has killed off its fair share (and then some!) of characters in its three seasons and the HBO fantasy hit decided to pay tribute to the fallen during their panel on Friday at San Diego Comic-Con 2013.
The panel kicked off with an In Memoriam video featuring all of the series' big deaths, which was set to Boyz II Men's "It's So Hard to Say Goodbye to Yesterday." See, Game of Thrones isn't all doom and gloom all the time—just most of the time!