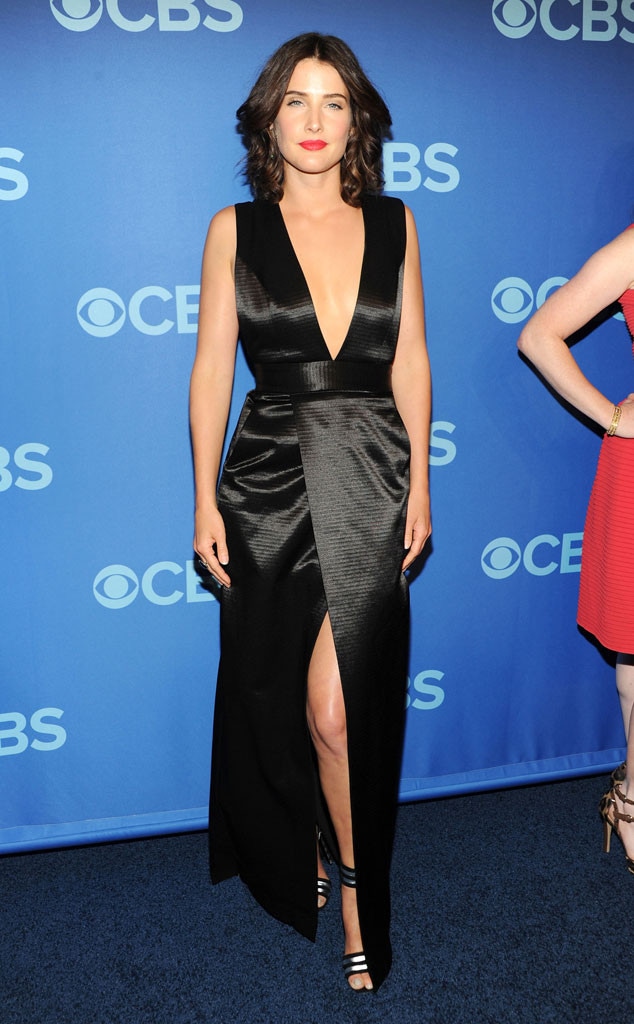 Ben Gabbe/Getty Images
This news is totally legen-wait for it!-dary!
Cobie Smulders is set to join ABC's highly-anticipated new drama series Marvel's Agents of S.H.I.E.L.D., reprising her role of Agent Maria Hill from the blockbuster film The Avengers, E! News has confirmed. Best news ever or best news ever, right?!
The How I Met Your Mother star will appear opposite Clark Gregg as the back-from-the-dead Agent Coulson in the first episode of the new show from Buffy and Avengers mastermind Joss Whedon. Anyone else curious to see how Agent Hill responds to Coulson being so not dead anymore?!
Fans can expect to see Smulders pop up to work with the S.H.I.E.L.D. team throughout the first season, though her presence will be limited due to Smulders' commitment to How I Met Your Mother on CBS.
But come on, we all know this is HIMYM's final season, so fingers crossed Smulders will join Agents of S.H.I.E.L.D. full-time should it be renewed for a second season.
"I wanted very much to have Cobie in the pilot, because as much as anyone else, she is S.H.I.E.L.D.," Whedon told EW.com. "She's cool and commanding, and has the dry humor that plays so well with Clark's. Also, if she's in it I get to hang out with Cobie."
Marvel's Agents of S.H.I.E.L.D. panel at Comic-Con is being held later today, so check back for more scoop from Whedon on this fall's most buzzed-about new drama!