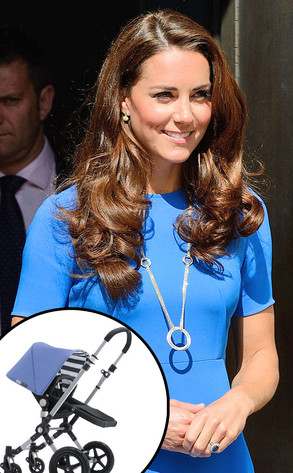 Splash News; Bugaboo.com
The fashion industry isn't the only business realm getting a boost in sales thanks to "the Kate effect."
Luxe stroller company Bugaboo is also likely to see a rise in purchases.
Mom-to-be Kate Middleton has already bought the brand's special-edition Cameleon3 design and the Amsterdam-based manufacturer is eagerly waiting to see when the Duchess of Cambridge will step out with the buggy.