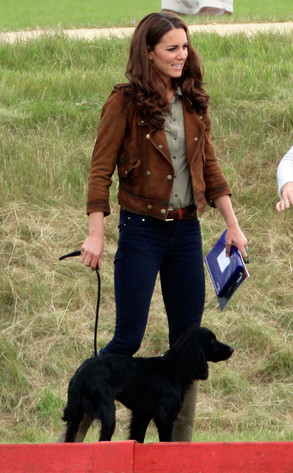 Indigo/Getty Images
Kate Middleton can breathe a little easier—at least until she goes into labor.
Firefighters and animal rescue services responded to an call seeking emergency assistance today after a pet that may have been the expectant Duchess' beloved cocker spaniel Lupo got his head stuck between the bars of a gate at her family's $3 million estate in Bucklebury.
Greg Blatchford, a photographer who was on the scene, tells E! News that the incident happened at approximately 5:05 p.m. GMT time when he heard someone shouting for a dog. While he didn't quite catch the name, he said it sounded like "Lupo."
"Soon after I heard a high-pitched scream which sounded like a banshee," he said."It was very loud. At one point, the screaming calmed down, then suddenly got worse."