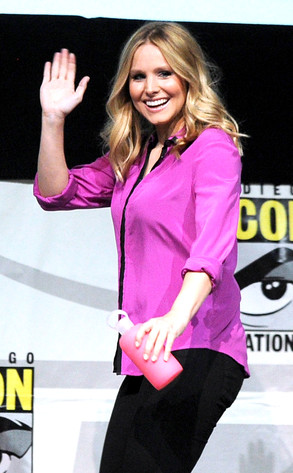 Kevin Winter/Getty Images
Thousands of Veronica Mars fans spent the night on a sidewalk to get into the San Diego Comic-Con panel today, and it did not disappoint!
New footage from the partly Kickstarter-funded movie was met with raucous applause, as we saw Veronica Mars (Kristen Bell) in complete badass fashion, kicking ass and taking names, and talking on the phone with her long lost love Logan (Jason Dohring), who tells her, "I need your help." Yup, it seems the reconnection of Logan and Veronica is how this new story kicks off.