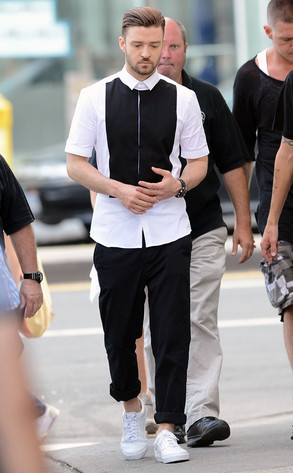 Ordonez/INFphoto.com
Justin Timberlake is saying goodbye to the suit and tie, and hello to a sharp, casual look for his new music video.
The former ''N Sync member was spotted in New York City this week looking focused and fresh as he prepared to film more scenes for his upcoming project.
Sporting a short, new haircut with rolled-up jeans and a black and white T-shirt, the singer walked inside a store where camera crews were waiting.
Details of the shoot remain hush-hush, but if his past videos are any indication, ("Cry Me A River" and "Mirrors," anybody?) we're in for some real J.T. magic.