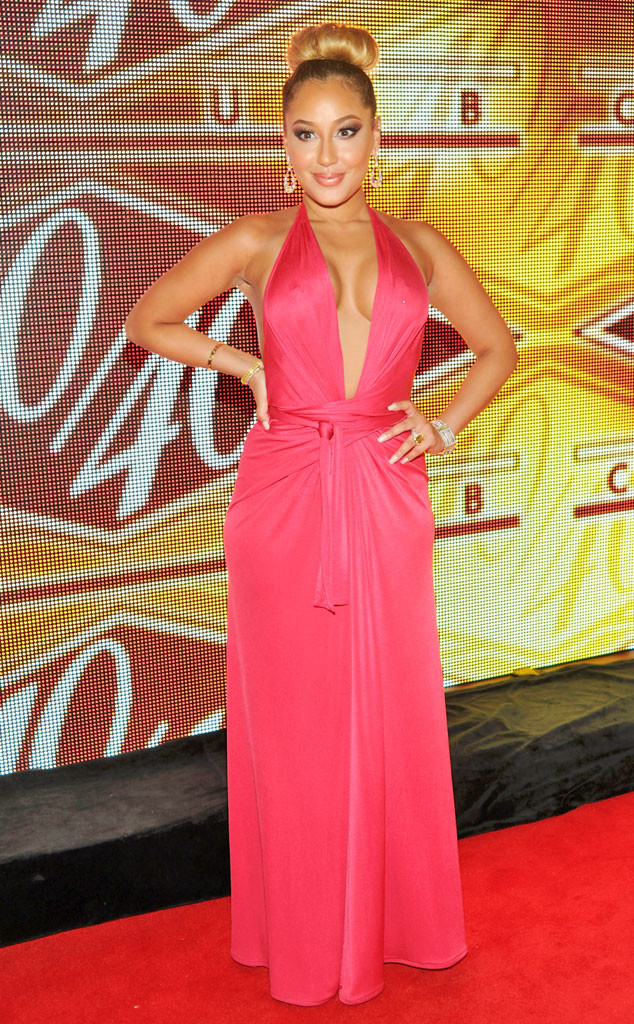 Ben Gabbe/Getty Images
Adrienne Bailon is learning the painful lesson that you should think before you ink!
The former Cheetah Girl is in the process of having the tattoo of ex-boyfriend Rob Kardashian's name removed from her behind. On a recent episode of The Real, Adrienne admitted it's "awful," saying she could smell "my ass flesh burning" with each laser session!
But at least Adrienne, wisely, has the proof of her poor decision in a place the whole world can't see. Lots of celebs—from Angelina Jolie to Eva Longoria to Johnny Depp—got their regrettable ink in places where the sun does shine.