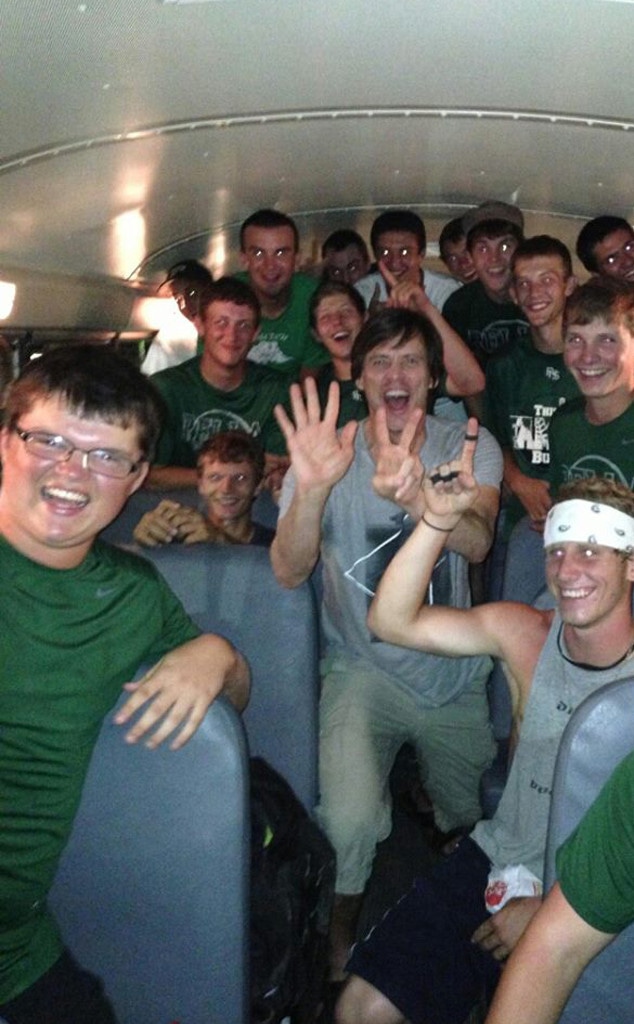 Imgur
How's this for a little zen therapy?
Funnyman Jim Carrey reportedly took a little food break from his time at the meditation retreat Maharishi University of Management in Iowa (founded by spiritual guru Maharishi Mahesh Yogi 40 years ago) and decided to stop at a Burger King.
During his stop, the star ran into a local high school baseball team that was grabbing ice cream after suffering a tough loss.
Well, the actor knew how to turn that situation around real quick.
Carrey got into the team's bus and boosted their spirits when he yelled, "Who are the f--kin' winners now?" before taking a photo with the smiling bunch.
"I kind of heard some whispers from a few of my guys in the background," Coach Jesse Jablonski told the Des Moines Register. "I didn't really think it would be (Carrey) at first. What would he be doing in Fairfield, Iowa?"
Then the coach explained that after watching the star interact with his players, he know it was him because Carrey "just has those unmistakable facial expressions as he talks."
Whatta guy!