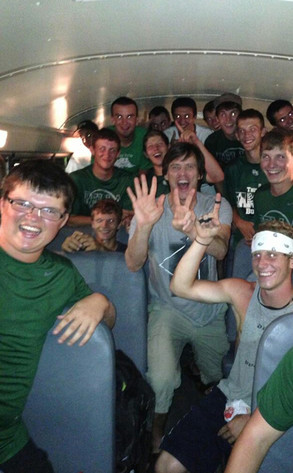 Imgur
How's this for a little zen therapy?
Funnyman Jim Carrey reportedly took a little food break from his time at the meditation retreat Maharishi University of Management in Iowa (founded by spiritual guru Maharishi Mahesh Yogi 40 years ago) and decided to stop at a Burger King.
During his stop, the star ran into a local high school baseball team that was grabbing ice cream after suffering a tough loss.
Well, the actor knew how to turn that situation around real quick.