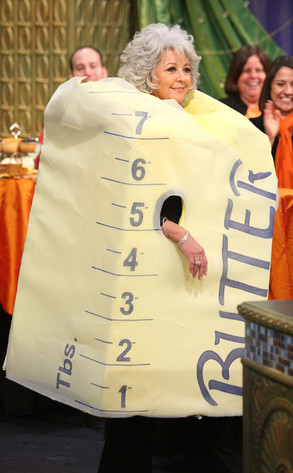 Alex Oliveira/startraksphoto.com
Walmart, Kmart and Sears are just a few retailers that will be receiving a number of butter wrappers in the mail.
In an effort to butter up (get it?) the companies that dropped Paula Deen after her N-word controversy, fans of the celeb chef have taken part in what's called "Butter for Paula," where they are encouraged to send butter wrappers with a written message to the stores to show their support for the Southern cook (fun fact: Deen released her own line of butter shortly before the scandal).
According to the website created for the movement, "A company without Paula is like a wrapper without butter," and continues to state, "These corporations have cut ties with Paula, and no longer broadcast her television shows, or carry her products. We have the power to demand that her status be reinstated, and it's easier than you think.