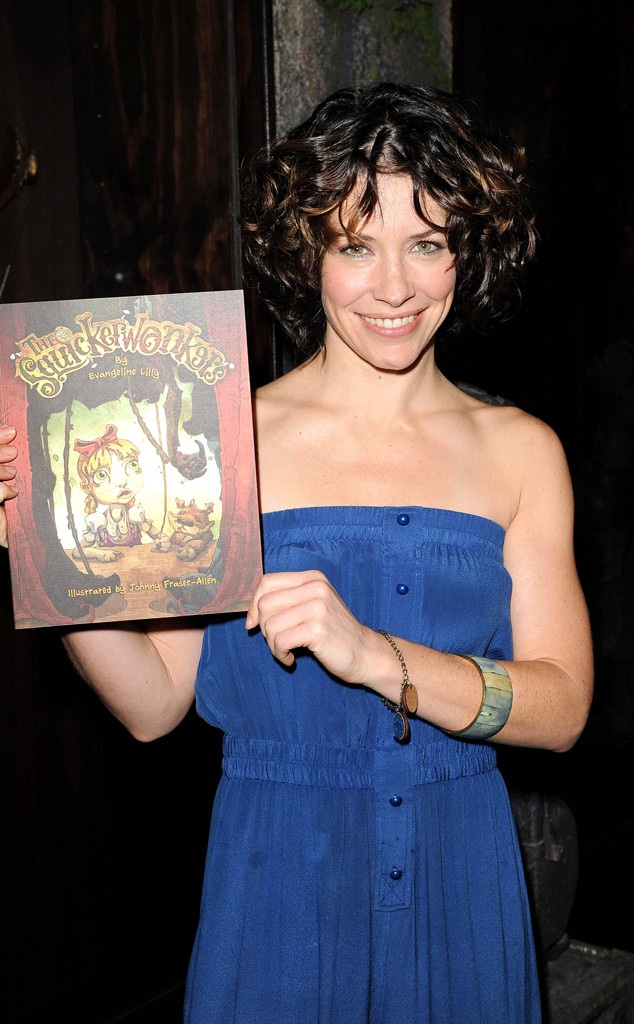 Daniel Robertson/startraksphoto.com
Evangeline Lilly has added author to her résumé.
The Hobbit actress debuted her first children's book, titled The Squickerwonkers, at Comic-Con in San Diego, Calif., today.
"Just finished my first official signing! Thank you all so much for your support! The line was CRAZY!" Lilly tweeted.
Dressed in a bright blue strapless jumpsuit, the actress—who worked with illustrator Johnny Fraser-Allen of Weta Workshop—signed copies of her book at the company's booth.
Weta Workshop is the New Zealand-based, award-winning conceptual design and physical manufacturing company famous for a number of well-known pieces of work, including the 2005 remake of King Kong to the Lord Of The Rings trilogy. And, of course, The Hobbit.
'When Johnny and I sat down to create this book together we wanted to make a book that we would like to have read as children and that we would still enjoy as adults today, and that is exactly what we did," Lilly reportedly said.
The Hollywood celeb first announced her new business venture in 2010 during an appearance on The Late Late Show with Craig Ferguson.
"I write everything across the board, kids' stories and novels and scripts, and all sorts of things," she told him, and then began to recite the beginning of The Squickerwonkers.
Lilly ended with the mysterious "but there's a secret that lies behind the Squickerwonkers' name, a horrible secret that give Squickerwonkers shame," and told the show host that he'd have to read the book to discover the secret.
What a tease!