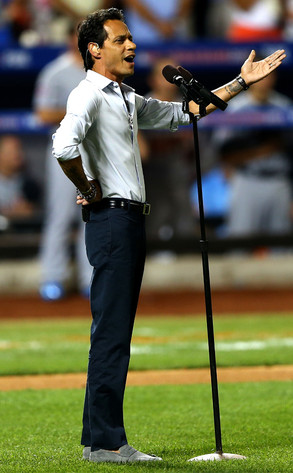 Elsa/Getty Images
Not very sporting of people to complain about Marc Anthony performing at the MBL All-Star Game this week, is it?
"You can't get more New York than me," the Big Apple-born pop star said today on Live! With Kelly and Michael in response to some nasty tweets and other complaints about the artist being chosen to sing "God Bless America" during Tuesday's game.
Because apparently complaining about performers with Latin roots singing during so-called all-American sporting events is a thing now.