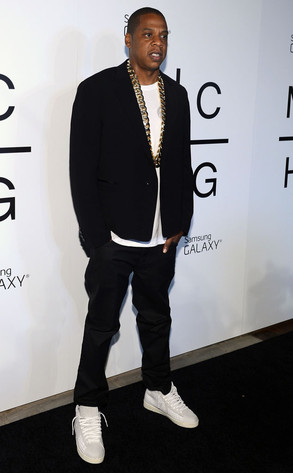 Larry Busacca/Getty Images for Samsung
UPDATE: A source tells E! JAY Z's name has been this way for the last three years.

JAY-Z has 99 problems, but hyphenation ain't one.
The hip-hop superstar has reportedly dropped the hyphen from his name, changing his moniker from JAY-Z to, well, JAY Z (and yes, that's all caps).

Billboard editor Joe Levy first broke the story with a single tweet, sharing the news on social media while simultaneously confusing the heck out of many of Hova's fans.