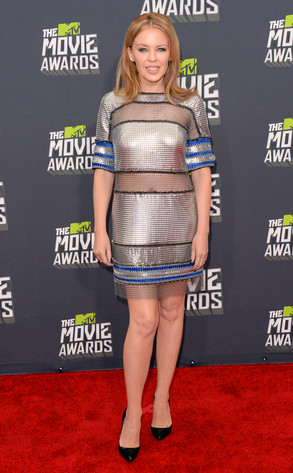 Jason Merritt/Getty Images
She exploded onto the music scene in 1988 with "The Loco-Motion," and 25 years later, Kylie Minogue's hitmaking pop train keeps chugging along and shows no signs of slowing down.
The 45-year-old Aussie charmer, who's released 14 albums throughout her prolific career, is gearing up for the arrival of her latest effort—her first after signing up with Jay-Z's Roc Nation label earlier this year.
And she's ready to give fans a small, succulent taste of what's to come. Minogue has debuted the first single from that deal: "Skirt," an infectious and thumping club banger that reveals a harder, driving sound than what we've come to expect from the syrupy-voiced siren.