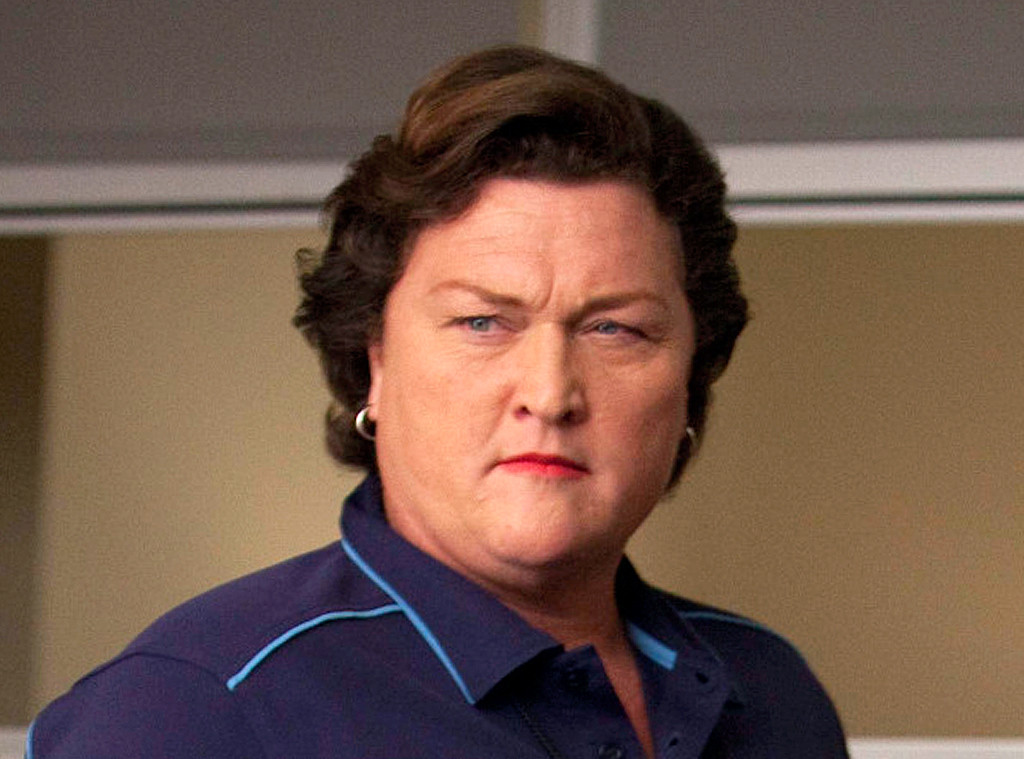 Adam Rose/FOX
Dot-Marie Jones is one very grateful woman.
Not only did the former arm-wrestling champ pick up her third Emmy nomination this morning for her work as Coach Beiste on Glee, but she also just told me she's returning for season 5!
"I did hear that I'm coming back, but I honestly don't know to what to what extent," Jones said. "I can't wait."
It was just about three weeks ago that Jones said she didn't know what her future held. "I'm still waiting to see if I'm coming back to Glee," she said at the opening for Michael Jackson ONE in Las Vegas. "I pray to God I am! It's the best job I've had in my life."
When the Emmys are handed out Sept. 22, Jones will be competing for Guest Actress in a Comedy series against Molly Shannon for Enlightened, Melissa Leo for Louie, Elaine Stritch for 30 Rock and Melissa McCarthy and Kristen Wiig, both nominated for hosting Saturday Night Live.
"That's a helluva six-pack," Jones said.
It sure is.
"I started acting in 1991 and this is going to be my 23rd year," Jones said. "You work your butt off every year, hoping that you do something that gets recognition."
Her partner Bridgett Casteen woke her up with this morning's big news. "It's my third season on the show and to get three (nominations) in a row?" Jones said. "I don't even think it's sunk in yet.
Jones said she's especially thankful for the show's head honchos Ryan Murphy, Brad Falchuk, Ian Brennan and Dante Di Loreto. "They've given me something that means something," she said.
Glee's Emmy nominations are undoubtedly bittersweet. It was just a few days ago that Cory Monteith died of a drug overdose in his native Canada.
"I have no words! My heart is broken," Jones tweeted shortly after hearing of his death. "Cory was not only a hell of a friend, he was one amazing man that I will hold close to my heart forever."
She tweeted this morning, "Thank you all so much. It's with a heavy heart but I am so happy and proud to be nominated again! #2103Emmys"
Season five is scheduled to start shooting on July 29. It is still unknown how Monteith's untimely death will be handled on the show.
If you're interested in honoring Monteith's memory, his reps have asked that donations be made to any of the three charities he worked with: Chrysalis, Virgin Unite and Project Limelight Society.
For more, check out tonight's E! News at 7 p.m. and 11:30 p.m.
Related:
Dot-Marie Jones Surprised By Emmy Nom