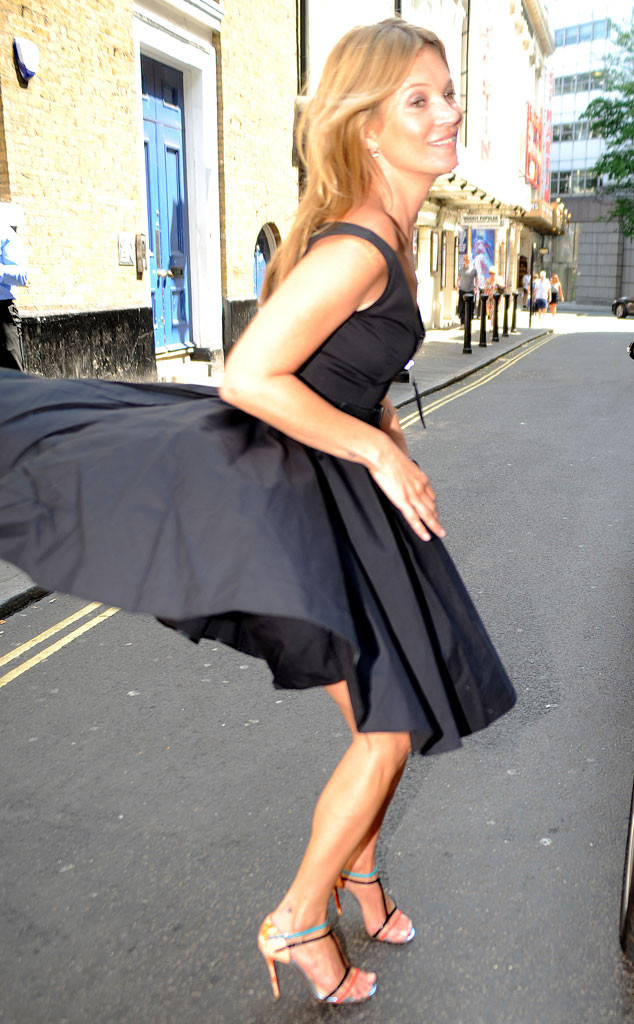 W8 Media / Splash News
Kate Moss is always ready to have her picture taken (she is, after all, a supermodel).
And any celeb who grabs lunch The Ivy in West Hollywood, Calif., knows there's a pretty good chance they'll be blinded by the flashing lights of ever-present paparazzi waiting outside. On Wednesday, however, an unexpected gust of wind took the famously photographed fashionista by surprise, nearly causing a wardrobe malfunction.
The blond beauty's summery black dress was fitted at the top but billowed into a knee-length, bubble skirt bottom. When the wind caused Kate's skirt to fly up in a very Marilyn Monroe moment, she delicately held down the front while the end flew back behind her.