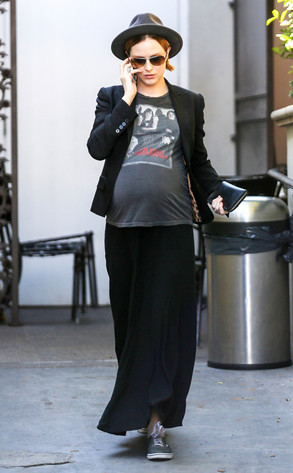 Raef-Ramirez/AKM-GSI
It seems as if Evan Rachel Wood's due date can't come soon enough.
After all, the Mildred Pierce actress recently took to Twitter and revealed one thing in particular she misses since becoming pregnant and what has apparently taken its place.
"Whoa. Whoa. Peanut Butter Pop Tarts?! Of course, because I can't smoke any weed right now. Dammit!" she tweeted on July 8.
Mind you, the mother-to-be could simply have been joking. Then again, Wood has been pretty open about her bun-in-the-oven experience.