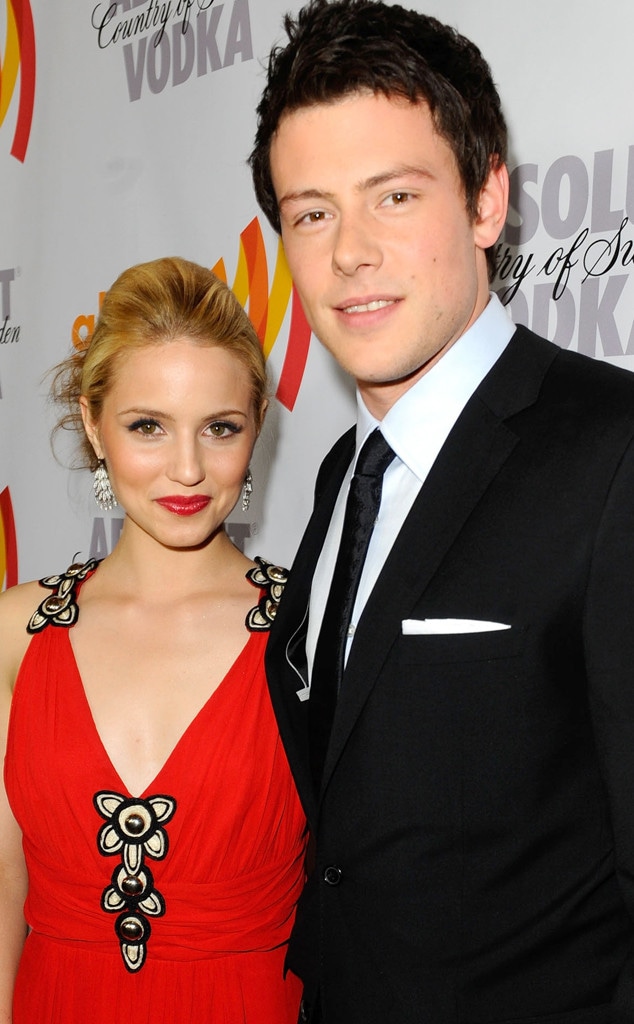 Michael Caulfield/WireImage
Dianna Agron is mourning the loss of Cory Monteith.
On Wednesday, one day after the actress met with Glee costars Jenna Ushkowitz and Jane Lynch for brunch in L.A., Dianna issued a statement remembering Cory as "one of the most generous and kind people" she had ever encountered.
"I have never lost a friend. In this difficult time, I am leaning on all of the wonderful memories we shared with Cory, how many ways he was able to make us smile," Dianna, 27, said. "Glee was a gift to all of us. It gave us a family in this industry. We really cut our teeth and grew up on this show."
"In playing underdogs, we learned that we had dug into the hearts of our viewers and that we could stay there," she continued. "Cory is so deserving of that place in everyone's hearts."
"He was one of the most generous and kind people that I have ever met. He had a smart, curious mind, he was an enormous talent," she said. "He was loving to not only me, but my family. My heart goes out to his family, to Lea [Michele], to everyone that is struggling with the loss of our friend."
"We will miss you Cory," she said. "We will always carry a piece of you with us."
When Glee premiered in 2009, Dianna played Quinn Fabray, the cheerleader girlfriend of Cory's Finn Hudson character. After Quinn got pregnant by Finn's best friend (but lied about the baby's paternity), Cory's character began to pursue Rachel Berry (played by Lea Michele). The two eventually became his onscreen loves and a real-life couple.
Lea's publicist issued a statement on her behalf thanking the fans for their support during such a devastating time, reading, "Since Cory's passing, Lea has been grieving alongside his family and making appropriate arrangements with them. They are supporting each other as they endure this profound loss together. We continue to ask the media to respect the privacy of Lea and Cory's family."
An autopsy report released Monday confirmed that Cory, 31, died of mixed drug toxicity and that a toxicology screening showed heroin and alcohol in his system. He'd been public about his battle with substance abuse, telling Parade in 2011 he was "lucky to be alive" and seeking help for his addiction at Betty Ford Center in late March of 2013.
"Cory fought his demons and the demons won," a friend told E! News. "Cory wasn't going out and doing these things to have fun. He couldn't stop. He tried. He just couldn't."
Prior to his final stint in rehab, "he was shooting up heroin and crystal meth," said another friend. "It was very scary." 
A source told E! News, though, that Cory  "was super committed to getting sober," often saying,  "This my last chance."
"Cory wasn't a bad guy," added a pal. "He tried so hard to beat this. He didn't want to use. But he had a disease. He was an addict. There's nothing nice about it, but that didn't make him a bad guy."