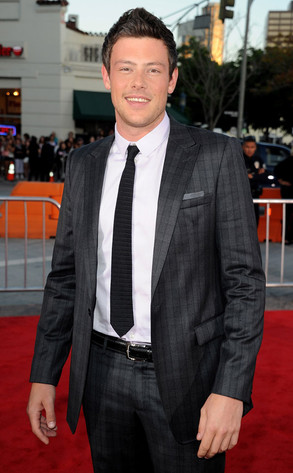 Kevin Winter/Getty Images
After word broke on Tuesday that Cory Monteith had died of an overdose of heroin and alcohol, E! News spoke with a drug and alcohol recovery expert in hopes of gaining some insight into the late Glee star's substance abuse struggles.
Howard Samuels, founder and CEO of The Hills treatment center and author of Alive Again: Recovering from Alcoholism and Drug Addiction, told E! News he believes it wasn't the pressures of Hollywood that were to blame, but that the 31-year-old's recovery was made even more difficult because he was a successful actor.
"When he is in charge of his finances, it's hard to pull an intervention on someone like that," said Samuels. "And also, when you have an actor who's got some fame and fortune to him, there's a tendency that people who ran to him won't be as rigid telling him, 'No, you can't leave.' They may put up some resistance, but in the end, he's in control of their jobs. And he's in much more of a power position to sort of do what he wants."
Samuels said he believes the problem was that Monteith did not stay in rehab long enough.
"If you're going to go into a treatment with a serious addiction problem, you don't stay 30 days. You stay three to six months to a year. That's what the treatment usually calls for," noted Samuels.