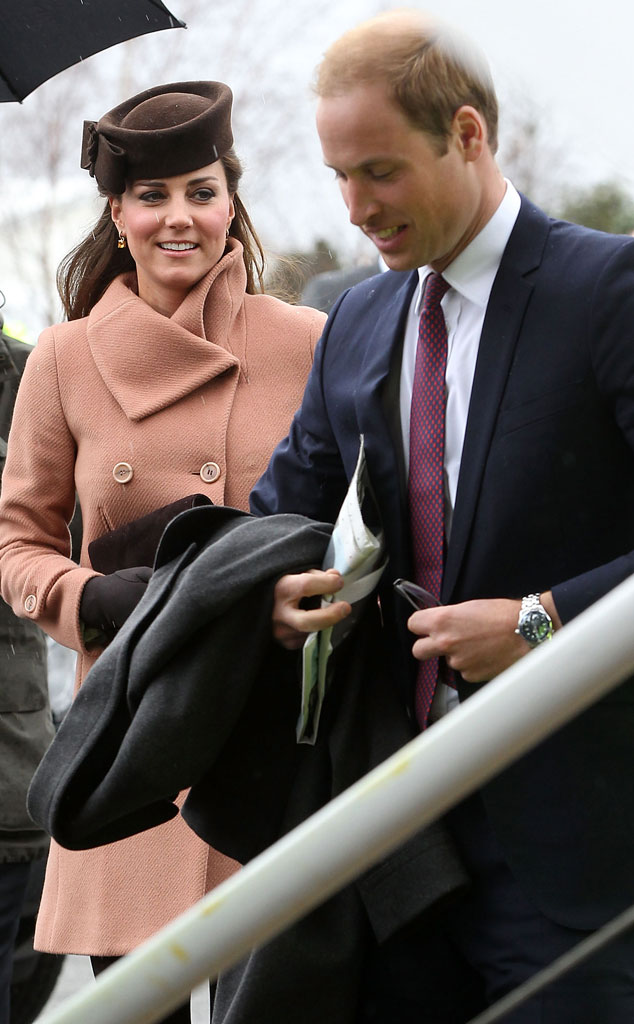 Danny Martindale/Getty Images
When Kate Middleton gives birth to the royal baby, some Brits will be celebrating his or her arrival--and their own personal monetary gains!
Nearly £1 million ($1.5 million!) have already been bet on the child's future name, gender, weight and, of course, the date on which the little prince or princess will be born.
The gamblers at online betting site William Hill seem to think the Prince or Princess of Cambridge will be born sooner rather than later. They've placed 3 to 1 odds on the child being born on Wednesday, 6 to 1 Thursday, 9 to 1 Friday, and 10 to 1 for Saturday. The odds for the rest of July don't seem as favorable, and the betters give 20 to 1 odds against the royal baby arriving anytime in August.