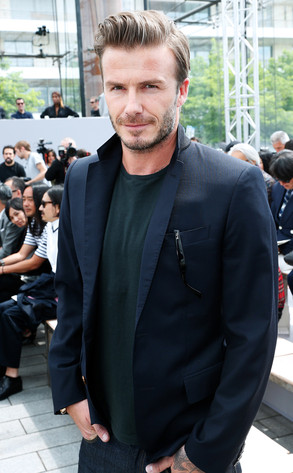 Petroff/Dufour/Getty Images
Looks like we may have to start watching a British children's television series. Why? To get a glimpse of the oh-so-handsome David Beckham.
The hunky athlete is set to star in a new kids' TV show in the U.K., aimed at getting British youngsters into sports.
The program—titled Game Changers—will air Saturday mornings at 9 a.m on Sky Sports.