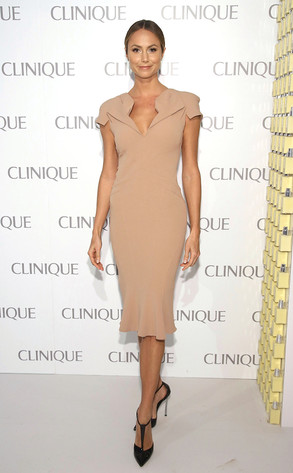 Astrid Stawiarz/Getty Images
Not so fast everyone!
Stacy Keibler stopped by Good Morning America today and further clarified the rampant rumors surrounding her split from George Clooney.
The 33-year-old cleared the air about her thoughts on marriage and starting a family and claimed that neither was a deciding factor in the breakup. "Everyone that knows me thinks that is the funniest story because that is the last thing on my mind," she said of the recent speculation.
"I'm I think a little bit different than most women out there. I don't really think about that right now," Keibler further explained of not wanting kids or a husband in the near future.
E! News first ruled out talk of both baby and a wedding being the reasons for the two parting ways.
"Stacy has always said she doesn't know if she'll get married one day or have kids," a source confirmed at the time.