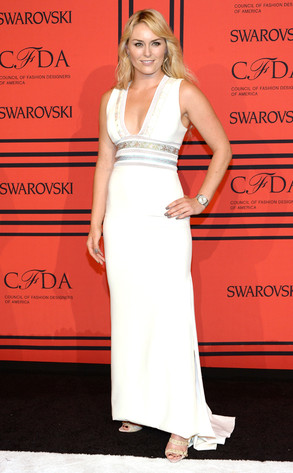 Dimitrios Kambouris/WireImage
It's been almost four months since Olympic skier Lindsey Vonn and golf sensation Tiger Woods announced they were dating via Facebook.
But despite the blossoming romance between the two professional athletes, the blond tells Vogue in their August issue that she has ruled out walking down the aisle for a second time.
"No, thanks!" she told the fashion mag. "I am definitely not getting married. To anyone."
The 28-year-old also revealed that she's no longer on speaking terms with her former husband and coach, Thomas Vonn. The couple announced that they were splitting after four years of marriage in 2011 and had their divorce finalized in January of this year.