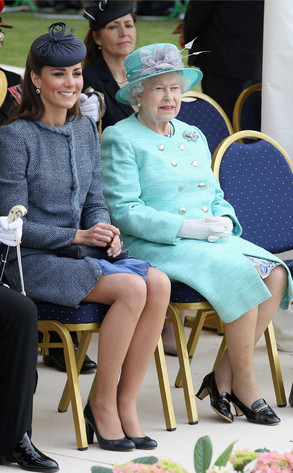 Chris Jackson/Getty Images
Eagerly awaiting the arrival of Kate Middleton and Prince William's baby? Well, so is Queen Elizabeth II.
During a visit to Cumbria in northwest England on Wednesday, the queen was asked by a young schoolgirl at a public event, "Do you want Kate's baby to be a boy or a girl?"
"I don't think I mind," the monarch replied, generating laughter from the crowd. "I would very much like it to arrive because I'm going on holiday."
The queen is expected to begin her summer vacation in Scotland next week.