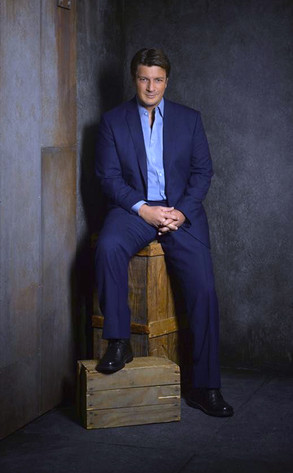 ABC/BOB D'AMICO
The Castle has been breached.
Production on the ABC hit series' upcoming sixth season was delayed last week due to star Nathan Fillion's feud with ABC Studios, sources confirm to E! News. Fillion failed to show up to work on Friday, July 12, amidst contract disputes as he is pushing for a four-day workweek. Deadline first repored the news of Fillion's no-show.
A rep for ABC tells us Fillion was on set Tuesday and was scheduled to be there, with a source confirming production is moving forward.