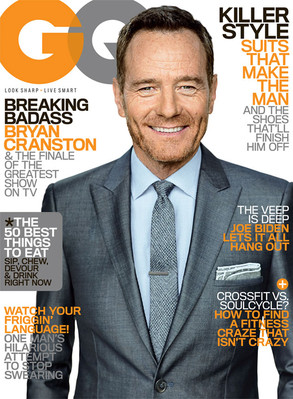 Nathaniel Goldberg/GQ
In order to play menacing meth lord Walter White on Breaking Bad, Bryan Cranston has to channel his inner dark side.
But in the August issue of GQ, the mag's cover star admits transforming into the hit AMC show's sinister villain isn't all too hard.
"What happened to Walt is something I related to," he says of his character's transformation from cancer-stricken chemistry teacher to evil meth manufacturer. "If I'm truly honest with myself. I've come to realize that I think everybody is capable of that. If you came into a condition where you were under tremendous stress. And if I knew what buttons to push that threatened you and yours…You could become an extremely dangerous person."