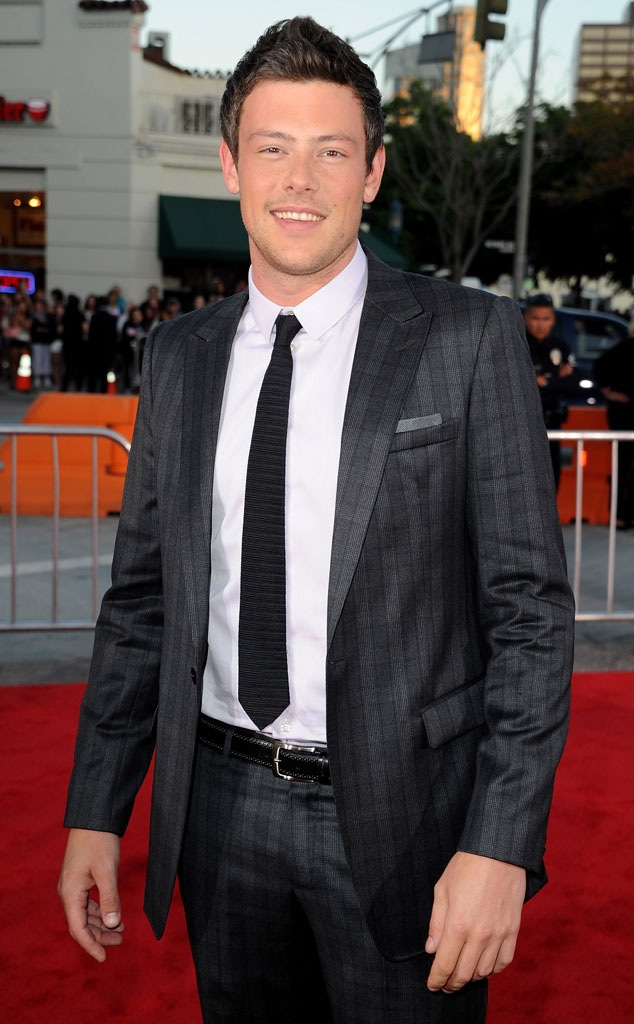 Kevin Winter/Getty Images
The demons that Cory Monteith had battled for years did ultimately win in the end.
Yesterday's autopsy and toxicity screening showed that the 31-year-old Glee star died of an overdose, officially referred to as mixed drug toxicity, with heroin and alcohol being among the substances found in his body, the BC Coroners Service announced Tuesday.
Monteith was found dead Saturday in his room at the Fairmont Pacific Rim hotel in downtown Vancouver after missing his scheduled noon checkout time.
"This was an overdose and a tragic accident," Vancouver Police Department spokesman Brian Montague said at a press conference following the release of the autopsy results.
Coroners Service spokeswoman Barb McClintock stated that the investigation into Monteith's death is ongoing and no further information will be released until its conclusion.
She said that the actor's family was notified of the autopsy findings before they were released to the media. "On behalf of family members, the BC Coroners Service asks that the media respect their privacy at this difficult time."
The preliminary results come just a day after the BCSC confirmed that they were fast-tracking the autopsy and tox analysis due to the intense public interest surrounding the case.
"The BC Coroners Service expresses its sincere condolences to Mr. Monteith's family and friends," McClintock concluded.
Sources told E! News yesterday that "numerous amounts of alcohol and some as yet unidentified substances were found in his hotel room."
"When all the facts are made public, it will become obvious why police were able to conclude their part of the investigation in the first 24 hours," an insider said.
Monteith, who spent about a month in rehab this past spring, talked candidly just last month about abusing drugs as a teenager and his ongoing battle with substance abuse.
"I'm lucky on so many counts—I'm lucky to be alive," he told Parade. "I had a serious problem."
"He was super committed to getting sober," a source close to Monteith told E! on Sunday. "He would say this was his last chance."
On his flight from Japan to Vancouver just days ago, the Calgary native shot a video message for his fans: "I wanted to record this video for you guys just to let you know to stay out of trouble and stay in school."