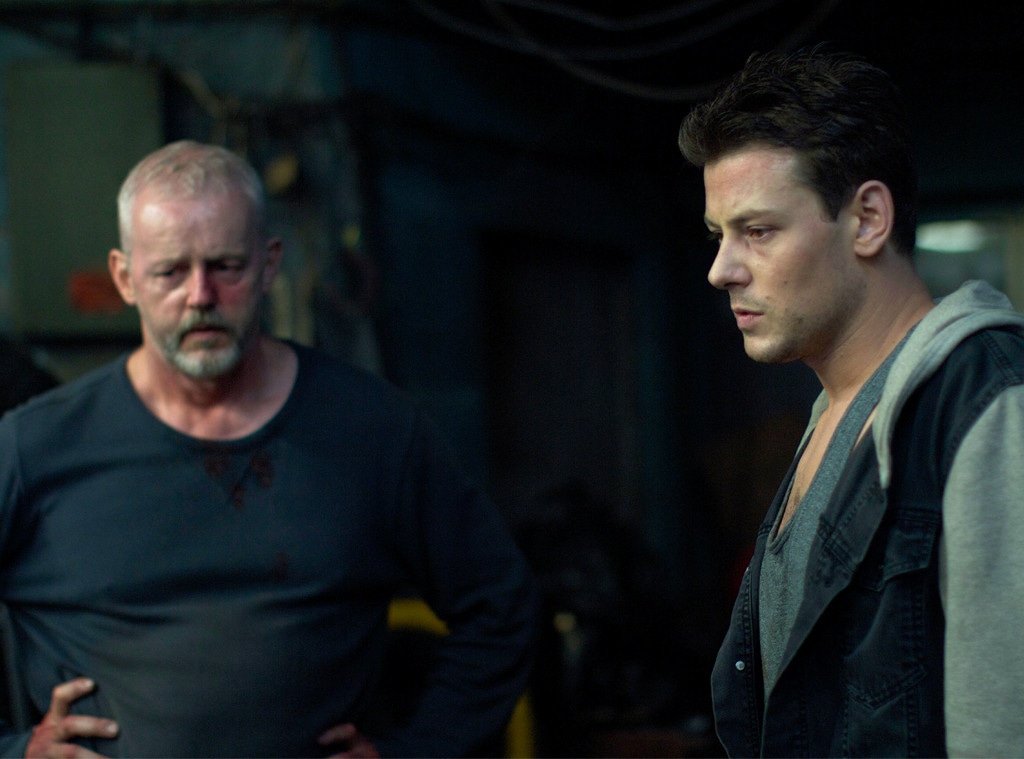 Eagle Films
Cory Monteith's final role was one that paralleled his real-life battle with substance abuse.
In McCanick, the actor plays a drug addict in the drama, and according to director Josh C. Waller, playing the edgy character was "cathartic" for the 31-year-old.
"You could sense it," he explained to the Los Angeles Times.
"In my mind, I was envisioning a teeny little drug guy, but Cory Monteith is this tall, strapping man," the filmmaker recalled. "But when I met with him, he wanted to do it so badly...He was very vocal about his past, and said he wanted to tap into things from his youth that he hadn't been able to use as an actor yet."
Yesterday's autopsy and toxicity screening showed that the 31-year-old died of mixed drug toxicity, with heroin and alcohol being among the substances found in his body, the BC Coroners Service announced Tuesday.
Coroners Service spokeswoman Barb McClintock said that the investigation into Monteith's death is ongoing and no further information will be released until its conclusion.
Monteith has spoken frankly about his battles with substance abuse, and he had just finished a course of rehab in April.
"I'm lucky on so many counts—I'm lucky to be alive," he said in Parade last month. When he was a teenager, he would take "anything and everything, as much as possible. I had a serious problem."
"I stole a significant amount of money from a family member," Monteith told the magazine. "I knew I was going to get caught but I was so desperate I didn't care. It was a cry for help. I was confronted and I said, 'Yeah, it was me.' It was the first honorable, truthful thing that had come out of my mouth in years."
Monteith was found dead in his 21st-floor room at the Fairmont Pacific Rim hotel in downtown Vancouver on Saturday after missing his scheduled checkout time.
The Canadian checked in July 6 and according to police, he was not staying with his girlfriend, Glee co-star Lea Michele. Michele was last spotted in Mexico on July 9 and her rep has since released the following statement to E! News:
"We ask that everyone kindly respect Lea's privacy during this devastating time."
If you or someone you know needs help with addiction issues, contact Narcotics Anonymous (https://www.na.org).