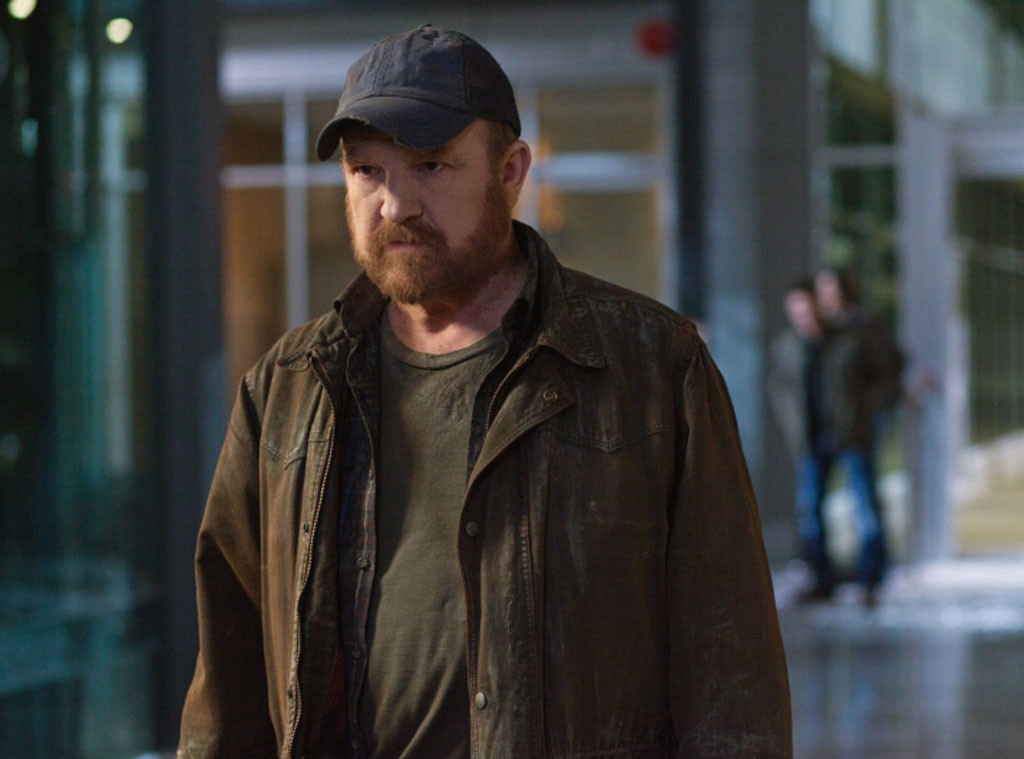 Liane Hentscher/The CW
Get excited, idjits!
Supernatural is bringing back a fan favorite in season nine; E! News has confirmed that Jim Beaver will reprise his role as Bobby Singer when the CW hit returns in October. Beaver was actually the one to break the good news, announcing his return on Twitter. "Try not to get too excited, But I'm coming back to SUPERNATURAL," he tweeted. "For real." He later added, "No joke. For real.  #Bobbysback." Huzzah!
While we're over-the-moon excited for the Winchesters' father figure to come back into their lives, we can't help but wonder how Bobby, who died in season eight, will return. So what do we know?
Well, not much! No details regarding how and why Bobby is returning were made available, but we're sure fans who attend Supernatural's Comic-Con panel on Sunday, which will feature Jensen Ackles, Jared Padalecki, Misha Collins and EP Jeremy Carver, will get some scoop on his reappearance.
One person who does know how Bobby is returning? Beaver! "Read the script. Didn't see this one coming," he teased. "Whatever you think it is—it ain't."
Though Bobby died in season seven, he stuck around as a ghost before Sam (Padalecki) brought him to heaven. (Sniff!) However, in the season finale, all of the angels were expelled to Earth. Bobby as a fallen angel?! Yes, please! But given Beaver's tweet, we're sure there's much more to Bobby's story.
Supernatural returns Tuesday, Oct. 15 at 9 p.m. on the CW.